Metaverse development company
Your trusted partner for development
We will build you virtual worlds that can be used for a variety of purposes, including socializing, gaming, and even business. And we offer customized virtual world development for your specific needs.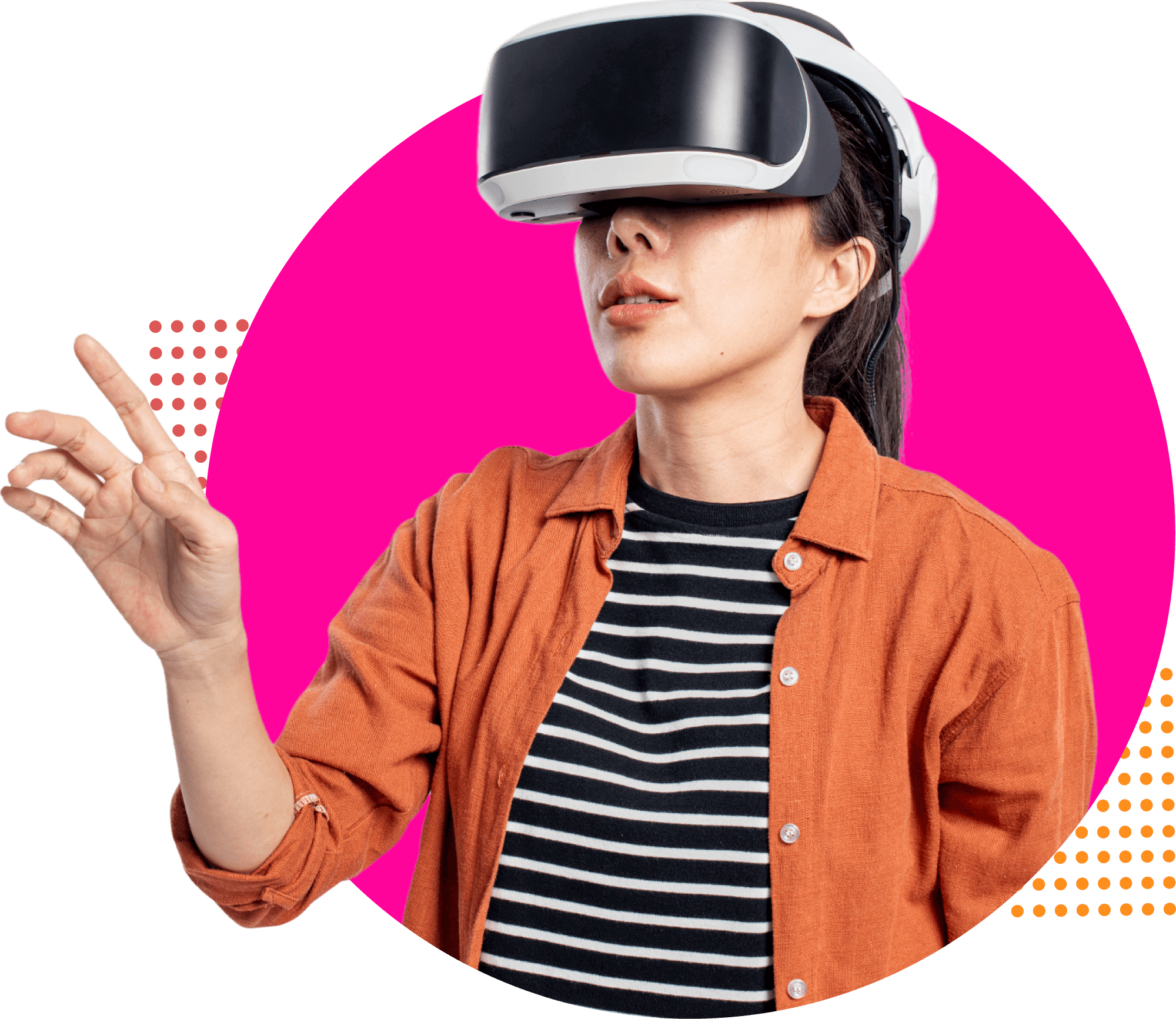 Secure

Feature rich

Scalable infrastructure

High quality
Excellent





63 reviews on

Trustpilot
Our key features & benefits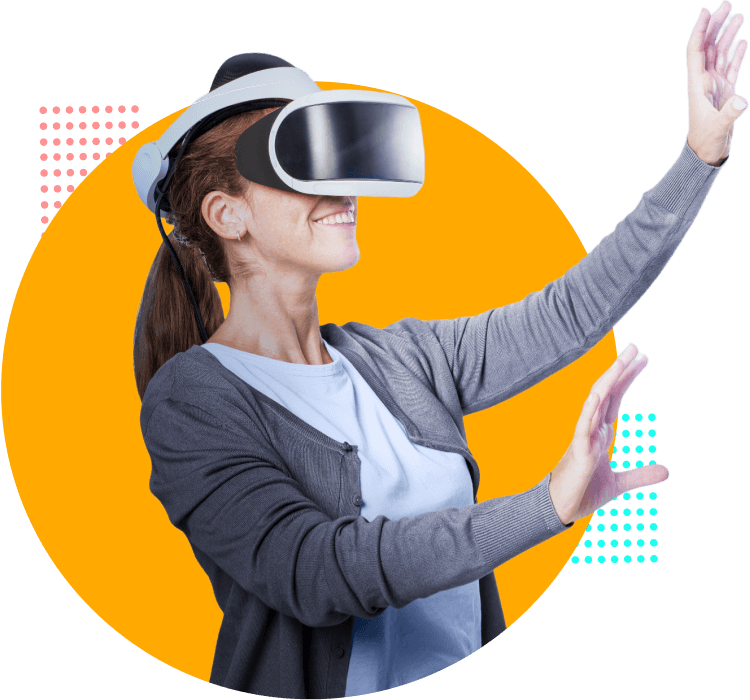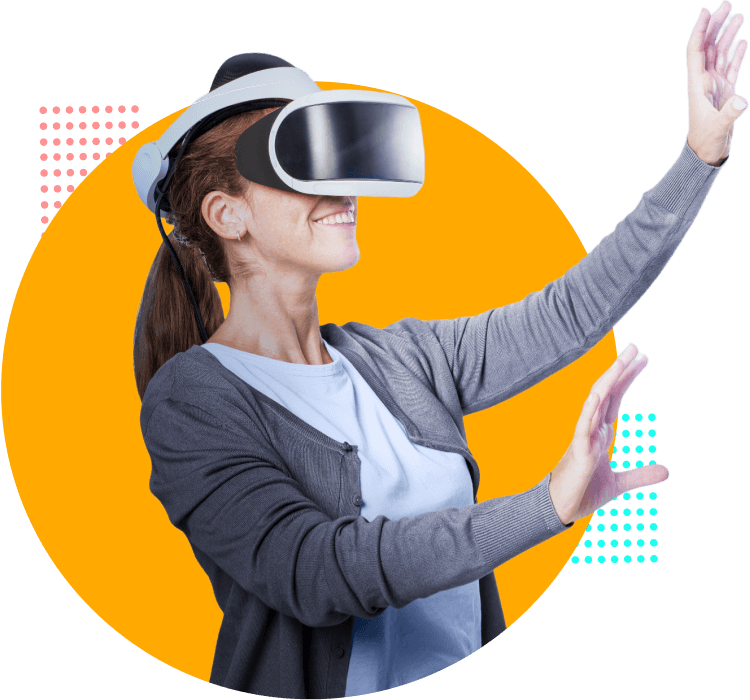 Fully customizable

Access to expertise and resources

Rapid development

Realistic and interactive

Scalable infrastructure

Maintenance and support

Rich Features & Integrations

World class UI/UX
What do we offer?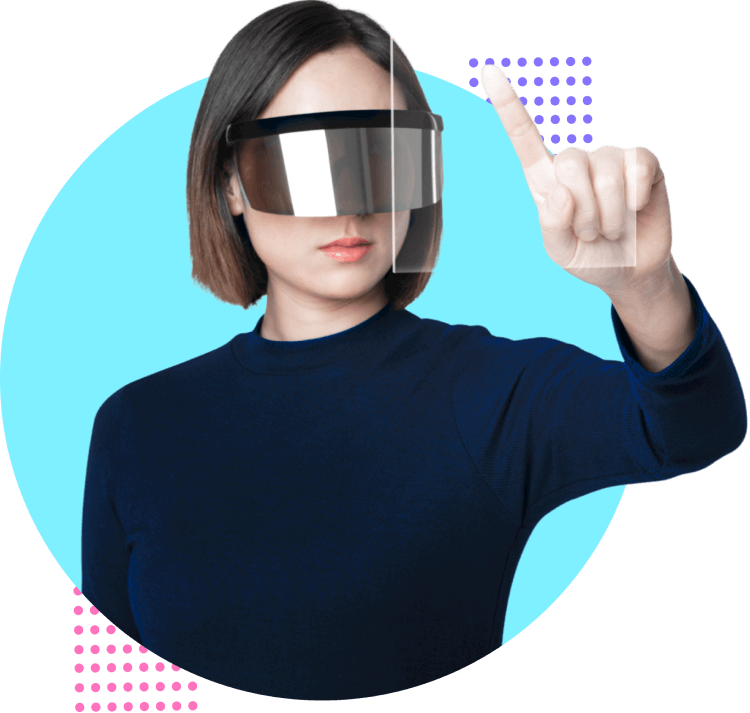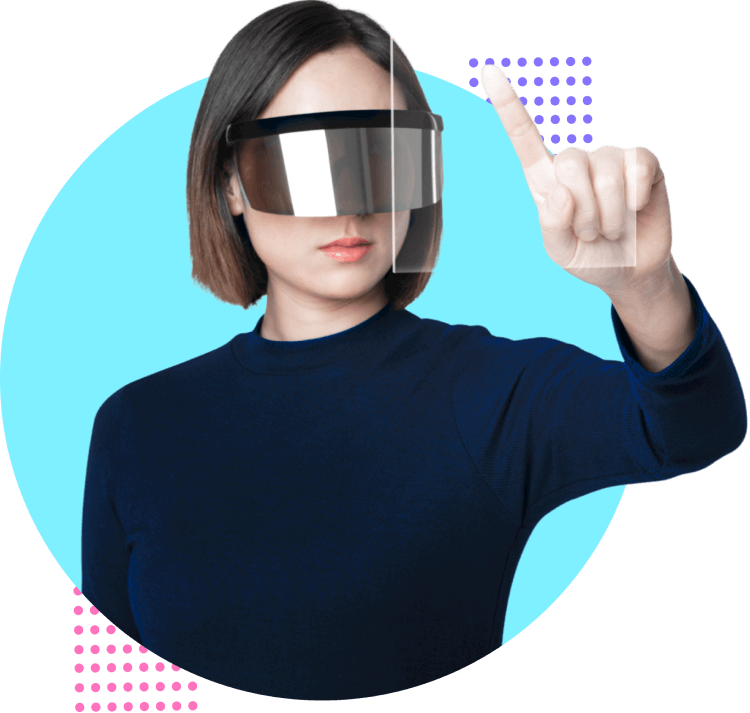 Metaverse apps
Build apps similar to HyperVerse and Decentraland we will provide you a robust solutions and consultation
Metaverse consultation
We will help you to understand and use the Metaverse,How that can improve your business
Smartcontract development
Smart contracts allow the performance of credible transactions without third parties. These transactions are trackable and irreversible.
Metaverse marketplace
Build Metaverse marketplace where users can interact with each other using avatars, and can buy and sell virtual assets using virtual currency.
3D&2D Metaverse development
create realistic three-dimensional images and videos that can be viewed on screens and even in virtual reality headsets and get immersed in metaverse world
Decentralized platforms
Build decentralised platforms in metaverse that are not centrally controlled by any one entity and are distributed across a network of computers
Metaverse NFT token development
Are you looking to build NFT tokens for your metaverse? Talk to us! We will help you build one
Integration with existing apps
You have an existing app and you are looking for a great service provider that can integrate metaverse into your existing app
Metaverse space design
You have a great idea! Let our design team create you a new age metaverse space that is customised according to your needs
Are you looking for a free Metaverse development consultation?
How to build the best metaverse experience?
STEP-1 AVOID BORING ECONOMIES
Provide metaverse players with a random and variety experience that is not predicatable
Give metaverse players different ways to achieve their goals
Reward your metaverse players when they achive a milestone
Give different kinds of rewards for metaverse players it could be exploration, competition, or just to challenge themselves
Allow metaverse players character to grow and change
STEP-2 CREATE LONG LASTING ENGAGEMENT
Create a Metaverse with lot of fun filled items along with Avatars and Lands
Web3 integration to attract the crypto community
Community based burn mechanisms that give more power to users and they can earn through staking
Metaverse has its own ERC20 token where users can do transactions and earn rewards
Create new utilities like spend currency on avatars and mounts
STEP-3 BALANCE PLAYER EXPERIENCE WITH TOKENOMICS
Implement good game mechanics for supply and demand
Good token distribution to potential user
governance of tokens is undoubtedly a critical aspect of tokenomics.
Implement price stablity assurance so that price will be stable for the economy
Application of Metaverse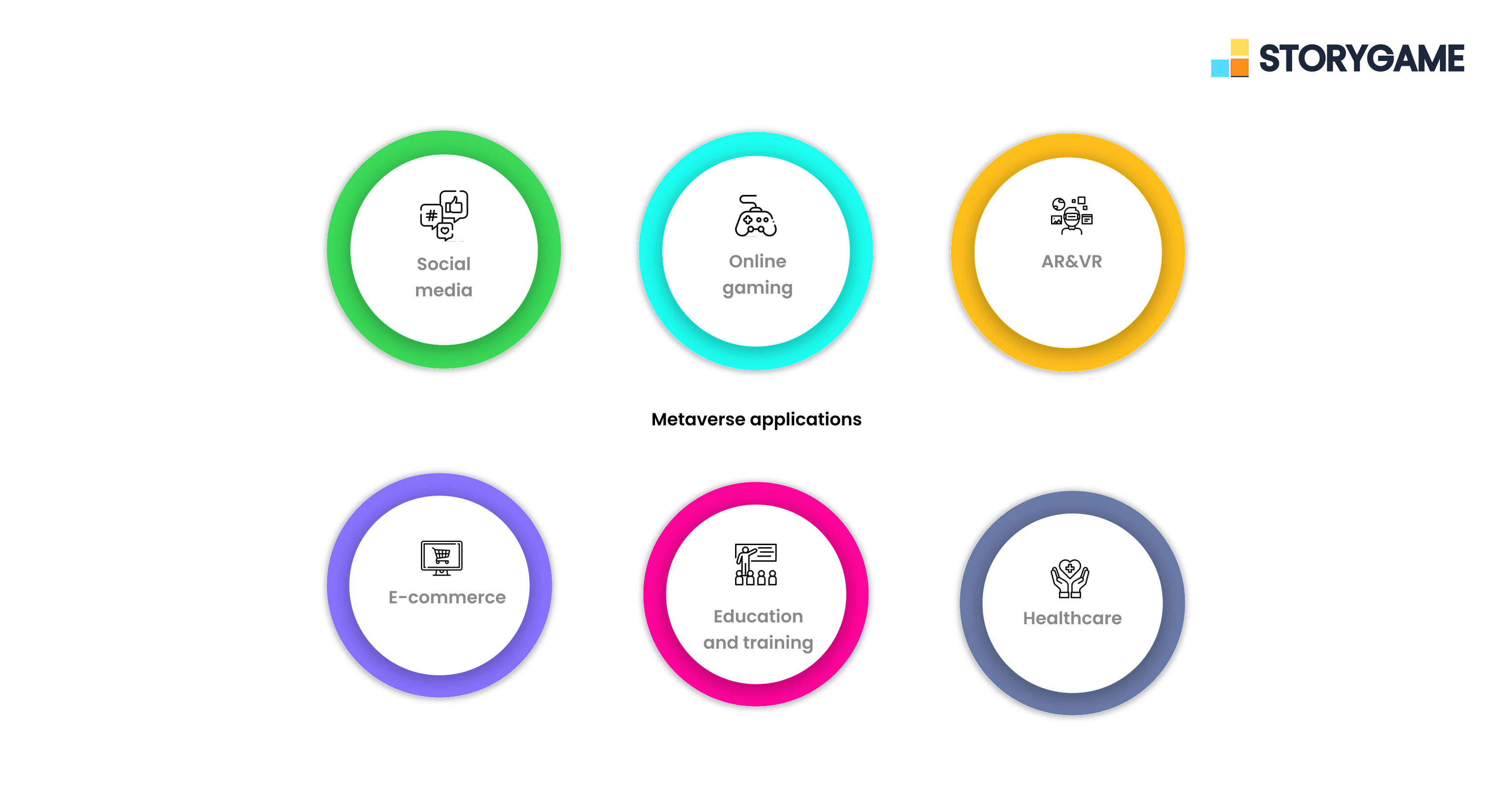 Are you looking for a free Metaverse development consultation?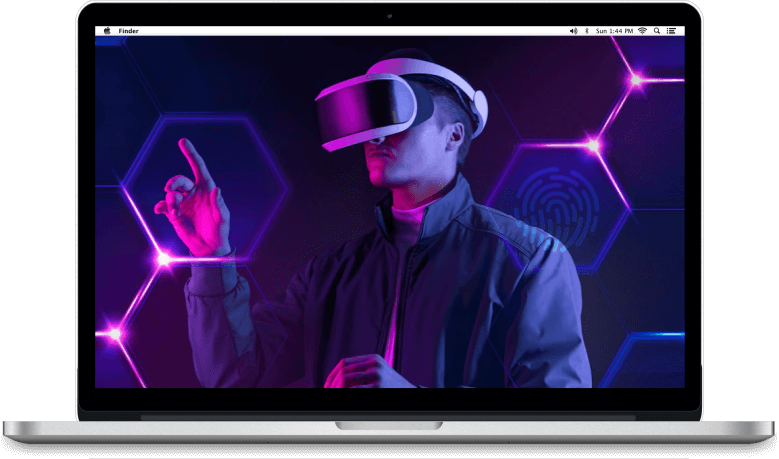 Fully customizable

Access to expertise and resources

Rapid development

Realistic and interactive

Scalable infrastructure

Maintenance and support
LETS WORK TOGETHER
We are the best metaverse development company. We have a strong team of experienced developers who are experts in the field of virtual reality and augmented reality. In addition, we have a strong track record of delivering high quality projects on time and within budget. We also have a strong commitment to customer satisfaction and a proven track record of providing excellent customer support.
Our customers value us as a metaverse development company because we have a proven track record of developing successful metaverses. We have a team of experienced professionals who are passionate about developing metaverses and who are committed to providing our customers with the best possible experience. We are constantly innovating and improving our technology and our processes to ensure that we are providing our customers with the most up-to-date and effective metaverse development solutions.
WHY CHOOSE STORYGAME AS YOUR DEVELOPMENT PARTNER?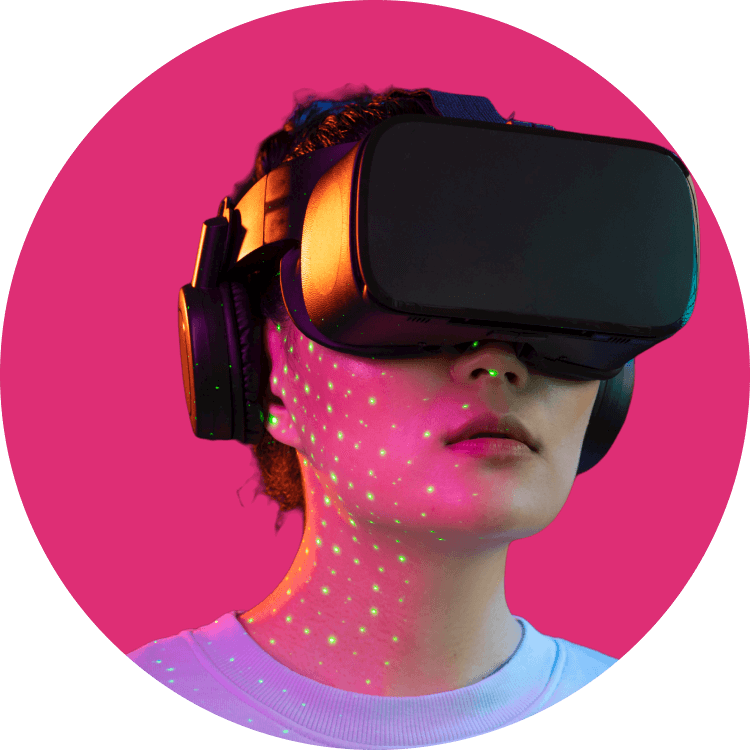 Trust
We are the most trusted partner for your development needs
Secure
We give highest priority to security
High quality
We write high quality and well tested code
Care
We care our clients as much as we care for our family
High Performance
Our teams consist of high performers
Adaptation
We adapt quickly to changes
Metaverse companies
Here are few of the popular Metaverse companies to get inspiration from and build your own better versions of metaverse products Decentraland, The sandbox, Axie Infinity are the most popular metaverses out for the list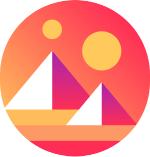 Decentraland
3D virtual world browser-based platform. Users may buy virtual plots of land in the platform as NFTs via the MANA cryptocurrency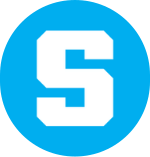 The Sandbox
The Sandbox is a sandbox game for mobile phones and Microsoft Windows, developed by the game studio Pixowl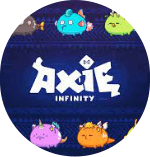 Axie Infinity
Axie Infinity is a non-fungible token-based online video game developed by Vietnamese studio Sky Mavis, known for its in-game economy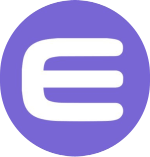 Enjin
Enjin is the leading non-fungible ecosystem provider and creator of the ERC-1155 token standard. It makes it simple for anyone to develop, trade, monetize, incentivize and market with blockchain.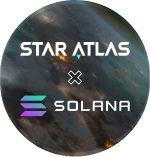 Star Atlas
A grand strategy game of space exploration, territorial conquest, political domination, and more.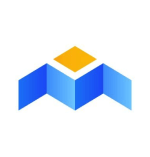 Mobox
MOBOX is a gaming platform that combines yield farming and farming NFTs to create a free-to-play and play-to-earn ecosystem
Frequently Asked Questions
A metaverse is a virtual universe that is created by humans and exists independently of the physical world. It is a shared, online space where people can interact with each other and with virtual objects.

The development cost of a metaverse can vary depending on the size and scope of the project. A small, personal metaverse might only cost a few thousand dollars to develop talk to us for more details

There are many different metaverse applications, but some of the most popular ones include Decentraland, Axie Infinity, Second Life, Activeworlds, and OpenSim.

There is no definitive answer to this question as the future of metaverse is highly dependent on the development and adoption of new technologies. However, some experts believe that metaverse has the potential to become a powerful tool for business and communication, as well as a major force in the entertainment industry.

The adaptation rate of the metaverse is quite high, as it is constantly evolving to meet the needs of its users, the recent trends suggests that metaverse will continuously evolve for the next 10 years